ArtsWest produces artistic events that provoke conversation, incite the imagination and use live theater as a powerful agent of change.
OUR VISION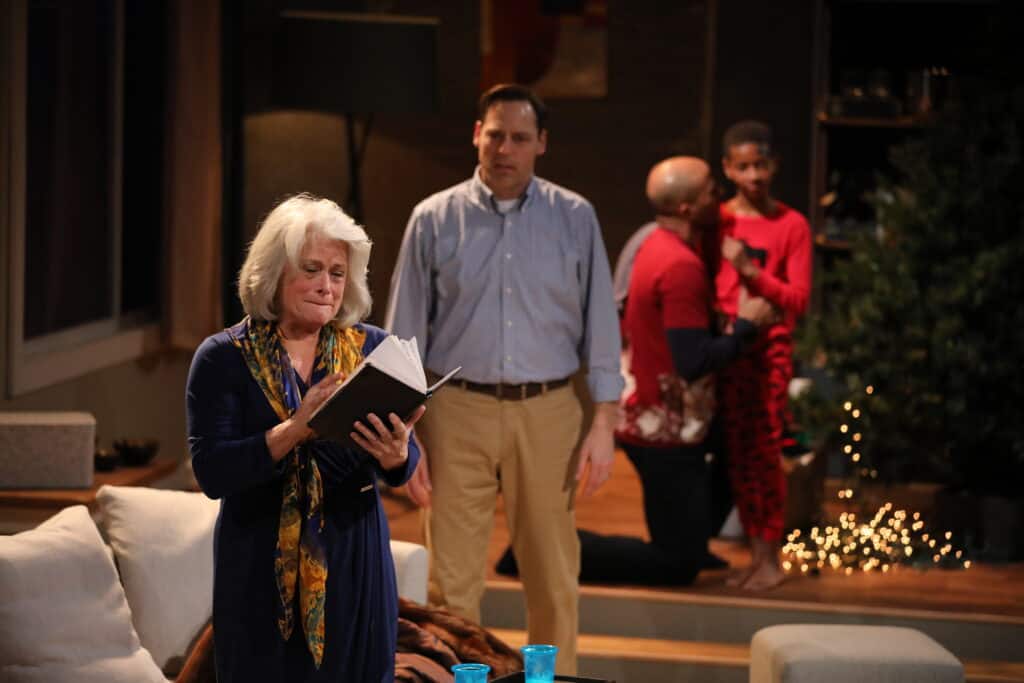 ArtsWest will be nationally known for high quality, cutting edge performing arts, will strive to provide arts education that enhances a deeper understanding of our world, and will support and celebrate local visual artists in exhibiting their work; a place where stimulating, engaging and thought provoking material is made accessible to a diverse population of artists and patrons.
VALUES

ArtsWest is dedicated to creating an inclusive atmosphere of openness, transparency, honesty and respect.  We offer our artists, volunteers, patrons and staff a place to explore and grow that is safe, supportive, and financially stable.  Please read our privacy policy ArtsWest Privacy Policy.
Land Acknowledgement
ArtsWest acknowledges that we are on the unceded ancestral lands of the Coast Salish people, the Duwamish People past and present.  With gratitude, we honor the land itself and the Duwamish Tribe.  This acknowledgement does not take the place of authentic relationships with indigenous communities and serves just a first step in honoring the people and the land that we are on.
The ArtsWest Playhouse
ArtsWest's theatre is a ¾ thrust, fully raked 149-seat house that is both intimate and spacious, providing all the advantages of a contemporary technical theatre.  Excellent stage views are found in all of our seats as productions are staged to ensure that all of our audience is engaged. Because of our intimacy, our audiences are able to feel the immediate and personal access of the actors and the work they bring to our stage.
The ArtsWest Gallery
ArtsWest's gallery is a  C-shaped exhibition space [the open space in the "C" is ArtsWest's theatre] that features work by contemporary artists from the Pacific Northwest region. The exhibitions, both solo and group, run concurrently with our mainstage productions. Learn more about the gallery here.
EXECUTIVE LEADERSHIP
INJI KAMEL, MANAGING DIRECTOR 
Inji (she/her) recently joined ArtsWest and is excited to work with this team. Most recently, she led the Public Works program at Seattle Rep. She has a background in program and production management through her work with such theaters as La Jolla Playhouse, The Old Globe, San Diego Rep, Mo'olelo, Moxie Theatre, Seattle Opera, ACT, among others. She is most changed by her time with Cornerstone Theater Company-a community-centered organization- where she realized her dream of making theater with and for everyone. She has worked alongside some of the most innovative theater makers uplifting talent and stories within various communities. She was a recipient of a TCG Continuing Education Grant which allowed her to examine the successes and challenges of building and sustaining Theaters of Color in Seattle, Minneapolis/Saint Paul, and Portland OR. Inji holds a BFA from the University of Arizona and an MFA from the University of California, San Diego. She is an Egyptian-American immigrant, parent, and lover of pastries.
MATHEW WRIGHT, ARTISTIC DIRECTOR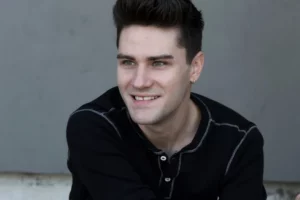 Mathew (he/him) has been in service as ArtsWest's Artistic Director since 2014, in a debut season that began with Green Day's American Idiot and ended with Death of a Salesman. Since then, he has programmed and produced over 40 productions with an ever-expanding number of phenomenal artists. Prior to joining ArtsWest as Artistic Director, he spent three years working as a freelance director, teaching artist, and educations programs coordinator at The 5th Avenue, where he directed The Rising Star Project in its first four years; Adventure Musical Theatre tours of Northwest Bookshelf, Klondike! and It Happened At the World's Fair; and assistant/associate directed Cinderella, Titanic: The Concert, The Music Man, Pirates of Penzance, and Oliver! Other work in Seattle includes directing Rosenstock Productions' Wisemen at ACT, and projects at Seattle Rep, Intiman, Balagan, and Seattle Mainstreet Music Festival. Prior to moving to Seattle, Mathew worked as a director and musical director in Philadelphia, where he received a 2007 Barrymore Award for The Fantasticks (Musical Direction) and was nominated in 2012 for Marat/Sade (Original Score/Musical Direction.) Proud alumnus of Rutgers (BA, Theater) and Temple (MFA, Directing.)