Asian-American twin sisters M and L will do whatever it takes to win the one coveted affirmative action spot at "The College." But when the thick acceptance envelope falls into the hands of D, a white male colleague who is 1/16th Native American, the sisters will stop at nothing to take back what is rightfully theirs – and eliminate anyone who stands in their way. Jiehae Park's clever and incisive adaptation of Macbeth explores how the drive to succeed can become an all-consuming – and deadly – obsession.
"With its staccato rhythms, short scenes, and farcical characters, unlike any you've ever seen before onstage, it's hard to know how to characterize this play, except to say that it's unexpectedly wonderful." – The Arts Fuse
Content note: Characters in this play make active use of offensive and derogatory language toward each other and other marginalized groups.
---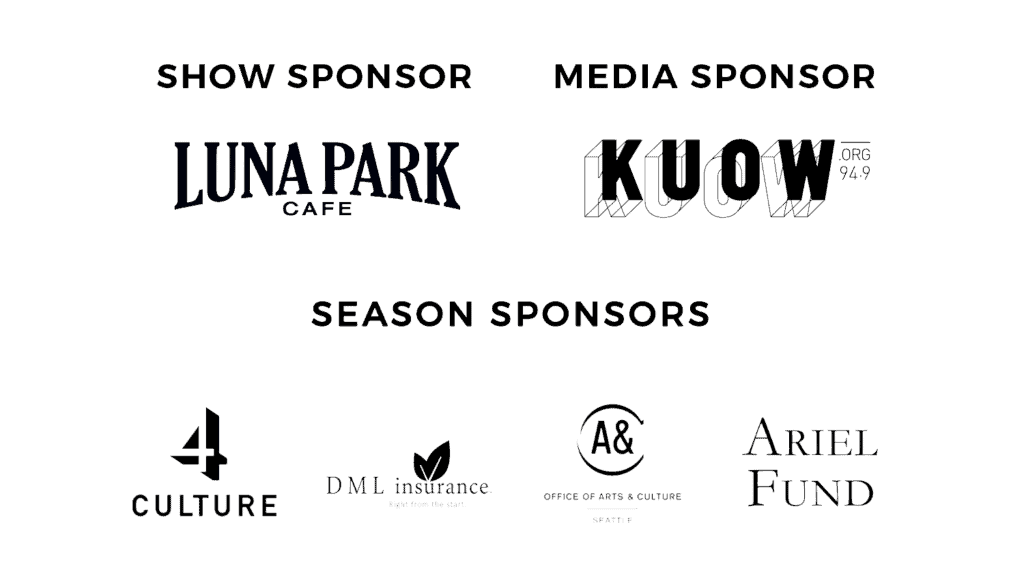 Cast
Maile Wong – L
Corinne Magin – M
Erin Bednarz – Dirty Girl
Christopher Quilici – D
Jonathan Keyes – BF
Creative Team
Directed by Sara Porkalob
Assistant Director – Karina Garcia
Stage Manager – Madison Silva
Lighting Designer – Emily Leong
Costume Designer – Isabella L. Price
Scenic Designer – Reiko Huffman
Properties Master – Andrea Spraycar
Sound Designer – Stephon Dorsey"The people of ArtsWest achieved humor and tragedy all the while compelling the audience to ponder the racism and white privilege still prevalent throughout society. From laughs and chills to life and death, this show has it all." – Drama in the Hood
"There's no intermission and the set is minimalist, but there's enough action, drama and laughs to carry you to the end and leave you wanting more, even if you catch yourself covering your eyes and peeking through your fingers at parts." – Westside Seattle
"Though you'll guess what will happen, you won't guess how, and the manifold shocks—both the twists of the plot and the provocation of the subject matter—are exhilarating." – Seattle Magazine
""Peerless" is relevant, eerie, and at times tremendously funny…a clever take on a darkly comic adaptation of a Shakespearean classic." – Broadway World
""Peerless" is…a propulsive, immensely entertaining production directed by Sara Porkalob. This is a carefully honed play, internalizing its inspiration's thoughts on power grabs and fated ends, and leavening them with a darkly comic perspective on privilege, race and societal expectations." – Seattle Times