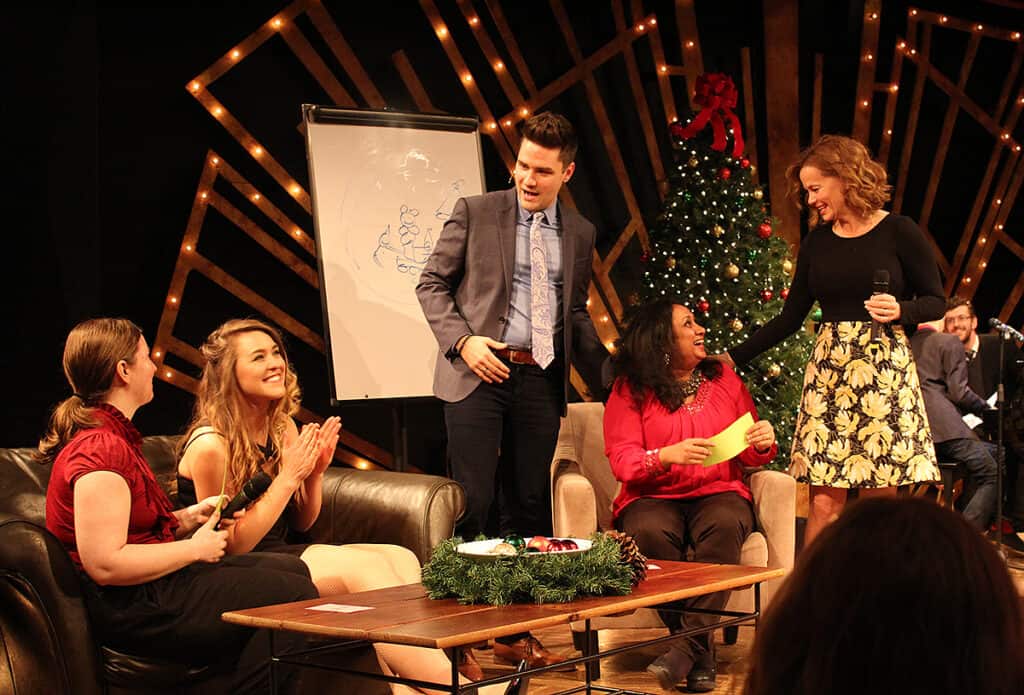 December 1 – December 23, 2017
Ring in the holidays with a dazzling night of merriment, song, and a heaping dash of the unexpected. At the Holiday Cast Party, celebrated Seattle performers take the stage one by one to wow the crowd, each with their unique brand of unplanned, unscripted and wildly talented merriment. With each night brimming with a wealth of surprises, you might just want to come back for a second helping.
FRIDAY, DECEMBER 15
Bobbi Kotula & Corinna Lapid Munter
SATURDAY, DECEMBER 16
Ben Gonio & Justin Huertas
SUNDAY, DECEMBER 17
Brenna Wagner & Brian Lange
FRIDAY, DECEMBER 22
EmilyRose Frasca & Jessi Little
SATURDAY, DECEMBER 23
Jordan Iosua Taylor & Kirsten DeLohr Helland
---
Runtime: approximately 75 minutes with no intermission.