Theaters are a place of refuge, where we gather together with our hearts and minds to tell each other stories and process meaning as a community.  In this time of uncertainty, we wanted to share with you our light in the dark – the art, our community, and a place to share the good. 
---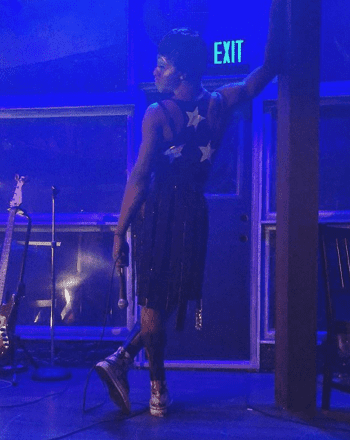 As we look to our artists to keep us healthy in mind and spirit, we are sharing with you links to art that won't be restrained.
The Sonnet Project – Justin Huertas – Sonnet 30
"So Many Heroes" is a beautiful tribute song honoring our nation's frontline workers, written by Rich Gray. The music video is a collaborative performance between 75 students representing 16 children's theatres across the country. We join them in saluting those who have made significant sacrifices during this unprecedented time.
Watch and listen here
.
---
Let there be Congratulations
Sending our deep appreciation to those in our world doing the good work. 
THANK YOU to 
Nucor Steel
, a long-time sponsor of ArtsWest, for their work making personal protective equipment for health care workers. 
Read more
.
THANK YOU to our Board member and President and CEO of 
SOUND, Patrick Evans
 and his team, as behavioral health providers are on the front lines of this pandemic and we appreciate so very deeply their service. 
Read more
. 
Last year, we were honored to receive The Westside Award for Not-for Profit of the Year. We extend our congratulations to this year's winners!
Our Business of the Year: White Center Glass
Emerging Business of the Year: – Row House
Not-for Profit of the Year: Delridge Neighborhoods Development Association
Westsider of the Year: Mary Anne DeVry
---
Although physically distant, our communities remain strong.  Let's celebrate the people and the places.
Husky Deli,
Jack Miller
and his family, are icons in our West Seattle Alaska Junction and our dear neighbors.  They provide us with catering, cheese trays, lunches for our staff, and even that jug of creamer that runs empty during intermissions. They are open!! 
Check-in with Jack.